The Global Remote Internship Program provides students with the unique opportunity to gain practical 21st century skills, industry connections, and international experience through project-based learning without having to travel abroad.
Participants will work remotely from their own home and gain valuable international experience with the option of earning academic credit.
Global Remote Internship Highlights and Activities
The virtual orientation experience is a one-day session that blends adventure, lecture, and culture into an exciting and informative introduction to the intern's journey to interning virtually in their host country. Each virtual orientation is designed to:
Inform participants of the cultural and professional experience that lies ahead
Guide each participant through a goal-setting activity to encourage them to reflect on their expectations for their experience abroad
Introduce participants to the local culture, in and out of the workplace and how that may translate to working remotely
Provide participants an opportunity to socialize with other ISA participants who are virtually interning to provide a support network
Virtual tour of Bondi to Coogee Walk in Sydney, Australia
Join us on a virtual tour of the Bondi to Coogee walk in beautiful Sydney, Australia. The stunning walk in Sydney stretches for 6km along the coastline of New South Wales and you'll see some of Australia's most famous beaches, parks, and sites along the way including the iconic Bondi Icebergs Club!
Vietnamese Language Classes
Interning virtually in a country where you don't speak the local language means it can sometimes be a challenge to communicate! We invite you to join our team in a Vietnamese language class to help bridge the language gap and get you feeling more comfortable in your internship setting. While your internship is guaranteed to be in English, your host organizations will be so impressed with your effort to learn a little more about their local language and culture!
Virtual tour of Málaga, Spain with discussion about Pablo Picasso
Málaga is a gorgeous seaside city known for being a favorite Spanish holiday destination with its impressive beaches and delicious food. While interning virtually we encourage you to meet our local staff in Málaga who will tour you through the city they call home and teach you everything they know about famous painter, Pablo Picasso, who was born in their beautiful city.
Housing is NOT included in this program as it is a remote internship.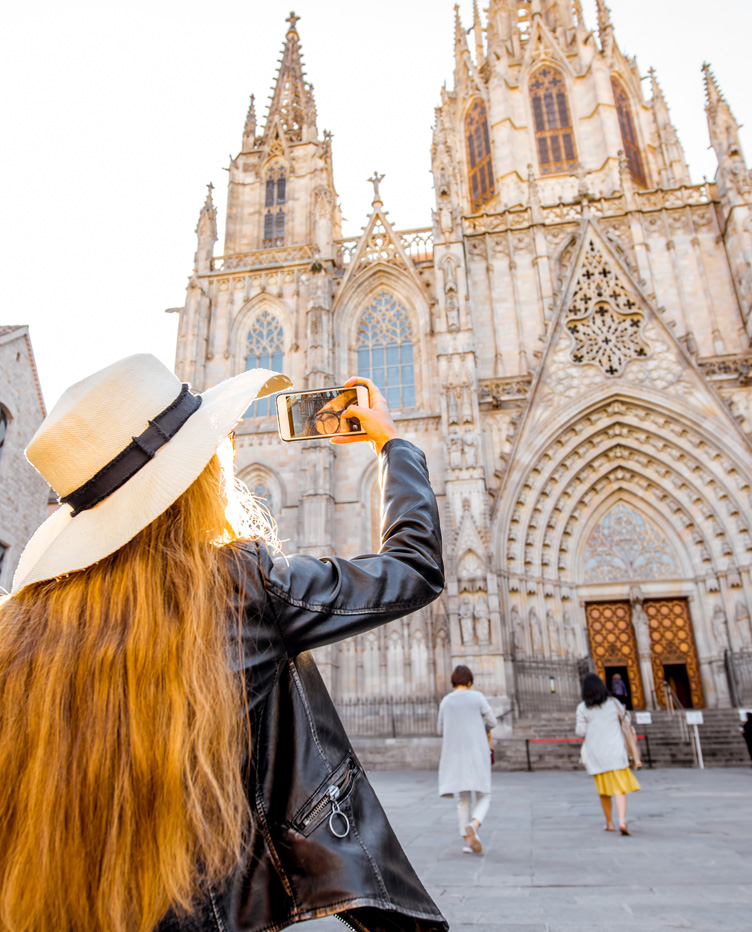 Why A Global Remote Internship?
Global Remote Internships combine the experience of working for a company abroad while earning optional academic credit of a college-level internship with the ease and comfort of staying at home. It's a global professional experience without the cost associated with travel. Our program provides a unique approach to navigating a virtual internship with processes that enable participants to gain a robust global experience through guided and structured platforms.
Students will have access to multiple career readiness resources throughout the internship, such as professional mentors, career readiness techniques and more while gaining experience working with an international organization! Students will also have the ability to earn a micro-credential which can be posted to their LinkedIn profile upon successful completion of the internship.

Travel Visa Information
A Visa is not necessary as this is a remote internship.


The internship was a perfect fit for me. The position that I had, PR and Social Media Assistant, fit exactly into the requirements for my major and interests.
Shelby L.
Australia Intern



As a result of this internship, I have secured a full time job back home in the states. I am sure that this international internship will potentially lead me to working in international equity."

Veronica G.
London Intern



Thank you so much for the help you have both before and during my time abroad. You truly made the process less stressful and more enjoyable. You have made my study abroad experience truly wonderful!
Parker B.
Valencia Intern.



My internship in South Korea was extremely influential in my job interviewing process, and largely because of my internship experience, I just landed a job as a Content Editor with H&R Block Headquarters in KC for post-graduation.
Michaela H.
Seoul Intern