In-Person Internships Abroad
ISA In-Person Internships Abroad are available in more than 10 countries worldwide. Each placement is customized based on the personal and professional goals that you specified during the application process. Once abroad, you will intern for 32-40 hours a week while you immerse yourself in the culture and explore the country. With in-country orientation, excursions, and cultural activities ̶ in addition to the academic programming and our Professional Development Toolbox ̶ your in-person global internship will provide you with a robust experience that is focused on your goals.
10 countries available
8 - 12 weeks in Duration
32-40 hours a week
Start in May, June, September or January/February
Optional 6 academic credits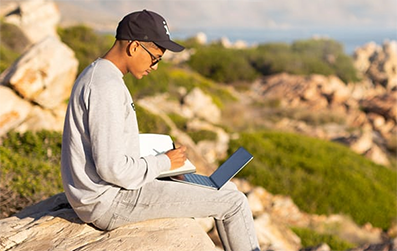 Check out our other program options.
Placements for In-Person Internships
We specialize in finding a placement that fits your goals. As part of your application, you will submit a cover letter and resume. The cover letter is where you will articulate what type of internship you are seeking and your personal and professional goals. You will then have an advising session to further define your areas of interest for our team before your application is sent abroad for placement. For more information, see What to Expect Throughout Your Program below.
Take a look at the Career Field page to see past internship placements.
CUSTOM-MATCHED INTERNSHIP PLACEMENT
INCLUSIVE ADVISING & SUPPORT
PROFESSIONAL DEVELOPMENT TOOLBOX
24-HOUR EMERGENCY SUPPORT
CULTURAL ACTIVITIES & EXCURSIONS
ISA Housing provides the opportunity for interns to experience aspects of the local lifestyle that are inaccessible to the average visitor. The experience of living in another culture will be both educational and rewarding so long as you stay open-minded. Housing options vary based on location, but in general, you will be placed in housing that has been vetted by ISA's on-site staff and is within an hour commute to your internship by public transportation. Your housing may be any of the following:
Homestay
Each homestay is carefully selected by the on-site staff and provides a great avenue for you to become immersed in the local community. The number of participants per room, internet access and meal inclusion varies from host family to host family.
Apartments
All apartments are located near public transit routes and are fully furnished. Your apartment will have a fully-equipped kitchen. The number of participants per apartment, internet access and laundry facilities vary from apartment to apartment.
Student Residence
Student Residences are a cross between dorm-style living and a boarding house. They are located off campus and are not affiliated with a university, however all residents are students. The number of participants per room, internet access, kitchen facilities and the method of laundry vary by city.
Hostel/Goshitel
Hostels or Goshitels are the best option for housing in some locations. They are typically located in a central area near public transportation and points of interest. You may share a room with another ISA participant. Rooms offer single beds, an attached bathroom and a locked closet for personal belongings. Room cleaning and bed linen services are included.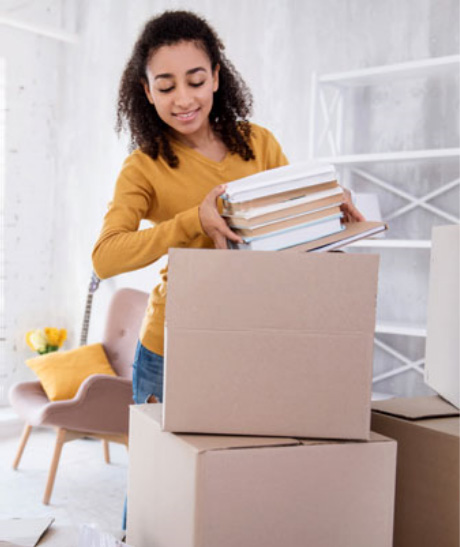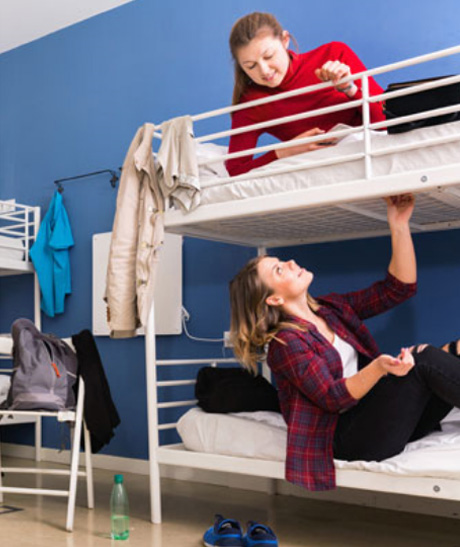 The Career Readiness Course was developed with the National Association of Colleges and Employers (NACE) career-readiness framework in mind. This optional course provides you with:
Resources to aid in your professional development
Webinars to learn about networking and discovering your strengths
Tips and tricks for delivering a winning elevator pitch.
By completing the course, you can earn a digital badge to post on your LinkedIn profile.
Skill Survey Assessment Tool
Premiere access to SkillSurvey's Career Readiness Project:
Access self-assessment tools and supervisor surveys that allow you to measure the skills you gain during your internship
Compare yourself to entry-level job applicants from over 100 different institutions around the U.S.
Analyze gaps and areas for improvement in 8 core areas of career readiness, providing a roadmap for your development
An individualized advising session that covers:
Resume and cover letter improvements and interview techniques
Ongoing advising/coaching before, during, and after your internship to assist you with any challenges and support your learning journey
On-Site Workshops and Support
Goal-setting tools and activities:
Professional development workshops and activities
Personal internship supervisor
Eligibility
ISA In-Person Internships are available to current students and recent graduates who meet the following eligibility requirements:
Must be proficient in English, as all application and enrollment processes are in English

Internships will be conducted in either English or the language of the host country
Interns must have a 6 or above on the IELTS or a minimum of 65 TOEFL score
An English language assessment may be conducted with non-native English speakers
A Spanish language assessment may be conducted for those students interested in interning in Spanish

Must be at least 18 years old and have graduated high school by the start date of the internship program
Must have a minimum of 2.5 GPA (3.0 for Tokyo)
Program Eligibility by Citizenship: There are specific eligibility requirements for some program locations based on immigration visa regulations. Please reach out to us via email if you have questions about eligibility.