Every member of our team has studied, traveled, volunteered, interned, and/or taught abroad, and we understand how life-changing an experiential program can be. We're here to advise you, work with you throughout the application process, prepare you before your program begins and support you while you're abroad.
Finding the right host organization in another country can be challenging, but our experienced team of on-site staff is devoted to matching you with a host organization that best fits your unique skill set, academic goals, and areas of interest. Our on-site staff provides support from the moment you arrive, helps orient you to your new country and host organization, and ensures that you are successful throughout your time abroad.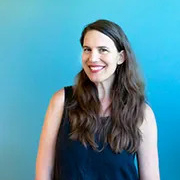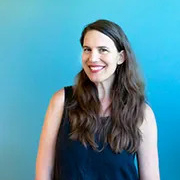 Elizabeth Erbeznik, Ph.D.
Senior Director, Curriculum & Academic Programs
Hailing from Northern California, Elizabeth graduated summa cum laude from UCLA with a BA in English and French and then received her MA and PhD in Comparative Literature from the University of Texas at Austin. Elizabeth first traveled to Switzerland as a high school exchange student, then studied abroad for a year in Lyon, France, where she enrolled in literature courses with local students and traveled throughout most of Western Europe during long vacations. After graduating from UCLA, she joined the Peace Corps and taught English in Madagascar. Before joining ISA, she taught French language and literature courses at Northern Illinois University and UT-Austin. She loves reading books in their original language (or translations), traveling, camping and going on adventures with her husband and daughter.
Elizabeth Erbeznik, Ph.D.
Associate Vice President,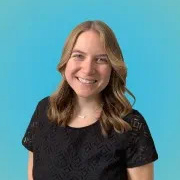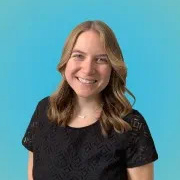 Michelle Dippold
Assistant Director, Curriculum and Academics
Born and raised in Central Ohio, Michelle received an Individualized B.A. in Environmental Sociology from Otterbein University and an M.Ed. in Higher Education and Student Affairs from the University of South Carolina. Despite being an avid solo traveler, she didn't collect most of her passport stamps until her late 20s. Now a self-proclaimed expert in optimizing 48-72 hours at a destination, she is always planning the next adventure. As an international educator who ""tripped and fell"" into the field, she is passionate about designing experiences that align with students' long-term personal and professional goals. In her free time, she enjoys reading, spending time outdoors (in moderation), supporting local businesses, and conspiring to take over the world with her cat.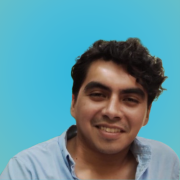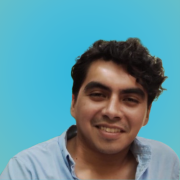 Andrés Suárez
Support Specialist
Hi! My name is Andrés, and I was born and raised in Merida, a small city in southeast Mexico, filled with places to see, people to meet, beautiful traditions and amazing history. I recently graduated from Law School here in Mexico, and one of my professional goals is being able to combine my legal background and my passion for travel. I'm also a big soccer fan and a history buff, which is one of the reasons I enjoy traveling and learning through traveling. Being born in Mexico, one of Latin America's top destinations for tourism, I feel really lucky to have so many different places to see so close to me, and I've made it a personal challenge to see all of our 32 states before my 32's. As for my international bucket list, my top destinations would be Norway, Scotland, Austria and Portugal, and I hope to be able to cross out those countries soon. I'm sure this experience abroad will be a lifechanging experience for you and I'm really excited to assist you through the awesome journey you're about to start!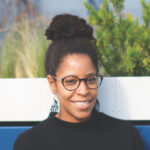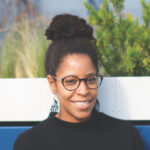 Niaya Harper Igarashi
Resident Director, Tokyo, Japan
Originally from the United States, but has resided in Japan since 2009, Niaya joined ISA in 2014 as Resident Director of the Tokyo office. She graduated from Xavier University of Louisiana with a BA in History and Spanish, and after a semester abroad in London went on to complete an MA in International Business at Webster University's London campus. During that time her passion for travel and cultural discovery flourished. Prior to ISA she worked in international business development and marketing in London, Houston and New York before settling in Tokyo. In her free time she enjoys hiking, volunteering both locally and abroad, and considers herself a lifelong learner. Niaya is devoted to sharing her love of Japan with the students and helping them realize the many opportunities post studying abroad.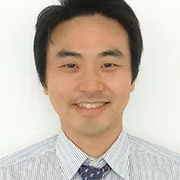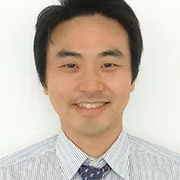 Euisoo Chang
Internships Program Coordinator & Resident Director, Seoul, South Korea
I was born and raised up in Seoul, South Korea. After traveling to Europe during high school, I decided to study abroad for university. I am a graduate SUNY Plattsburgh, majored in Hospitality Management and also participated in National Student Exchange program in Hilo, Hawaii. Following graduation, I went to Tokyo, Japan on a Working holiday to explore different Asian cultures and fell in love with Japan. After my visit in Japan, studying Japanese, watching Japanese drama became of my favorite hobbies and I love to travel hidden part of Japan. I also have traveled to more than 30 countries and am still wanting to see more beauty of the world. Before joining ISA Seoul, I worked in the hotel business in South Korea and Canada for 5 years and it improved my quality of service skills.
Euisoo Chang
Internships Program Coordinator & Resident Director,