Vietnam is the easternmost country on the Indochina Peninsula. With an estimated 97 million inhabitants as of 2019, it is one of the most populous countries in the world. Vietnam shares its land borders with China to the north, and Laos and Cambodia to the west.
The nation has 30 national parks and has long been popular on the backpacking circuit due to its rich culture, history and incredible exchange rate. A U.S. dollar is worth about 23,000 Vietnamese dong. Much of the country is warm and humid throughout the year, though the northern mountainous regions near the town of Sapa can get chilly in the wintertime. Travelers will have much to explore in the country, from lush green forests and high, walkable peaks to clear, scuba-friendly waters. Major Vietnamese cities are compact and bustling, full of life, culture, amazing food and some of the world's most welcoming people.
Americans are treated with extreme hospitality in Vietnam, and with so many English-speaking Vietnamese, the language barrier is quickly eroding. Getting around Vietnam is easy, which is fortunate since there are so many wonderful places to see!
Interning in in Vietnam will provide you with a rare opportunity to explore a unique, historic, exciting, and rapidly-developing country.
Ho Chi Minh City Highlights and Activities
Orientation, Excursions, and Cultural Activities
Your program will start with a multi-day orientation where you will enjoy a city tour and other excursions as well as receive pertinent information about how to be most successful in your internship abroad. Throughout your program, you will have the chance to go on weekend trips, day trips, and optional trips. ISA excursions allow you to explore the timeless, quaint, and historical landscape of the country that you may not have the chance to visit on your own.  The locations below are a sample of included and optional excursions that have run in the past. Please know that these are subject to change.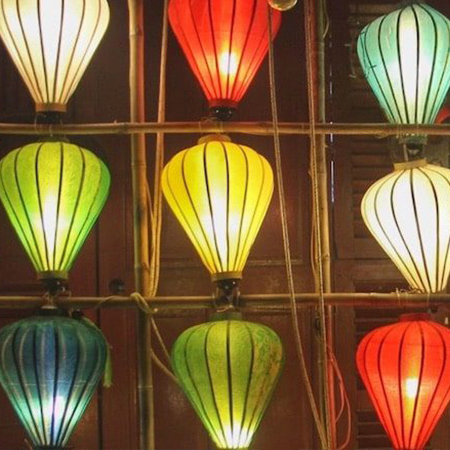 Hoi An, famous for the thousands of colorful lanterns that illuminate the streets, was dubbed a UNESCO World Heritage Site in 1999. The city is loved by many because of its maze of alleyways, friendly people, brightly painted buildings, and amazing food. Near the city stands the My Son sanctuary- a cluster of abandoned Hindu Temples that were constructed between the 4th and 13th centuries.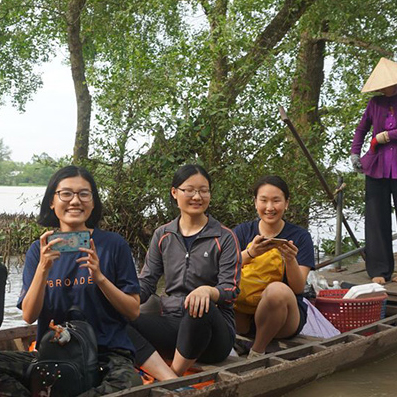 Life in the Mekong Delta is teeming, as over 1,000 animal species have been recorded living in its mangrove forests. Boats full of coconuts and fruit can be seen navigating the river maze, while water buffaloes try to cool off in the water. Buddhist temples and Khmer pagodas decorate the villages, and vendors occupy the beautiful floating markets. Viet Cong bunkers are ready to be explored, as are the nearby islands and white sand beaches.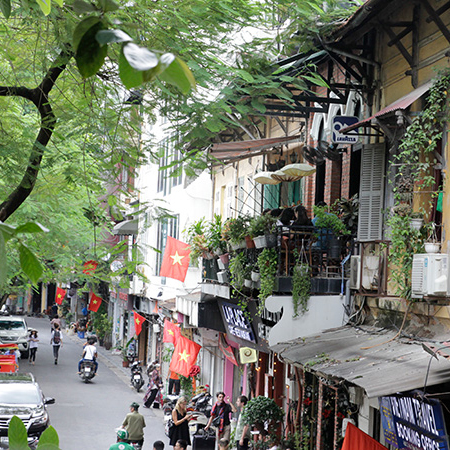 Hanoi is the proud capital of Vietnam. With a population of over 7,000,000 people, the city is bustling and lively, with more things to see and do than one could ever imagine. Shopping, dining, entertainment, and nightlife make this city a popular destination for travelers. Located about 160 kilometers east of Hanoi is Ha Long Bay. A UNESCO World Heritage Site, the bay is famous for the thousands of limestone islands that tower out of the teal colored water. Junk boats take visitors to explore the immense and breathtaking pillars, caves, and grottoes.
Your accomodation will be a comfortable and model apartment in the center of the city. Students typically have their own rooms in an apartment shared with other interns/international students. The apartment includes a living area, bathroom and equipped kitchen. ou will recieive an apartment description prior to your departure to Ho Chi Minh.
ISA Housing provides the opportunity for interns to experience aspects of the local lifestyle that are inaccessible to the average visitor. The experience of living in another culture will be both educational and rewarding so long as you stay open-minded. There are many differences in culture and lifestyle between life in Vietnam and the U.S. Remember: the key to a positive experience is flexibility!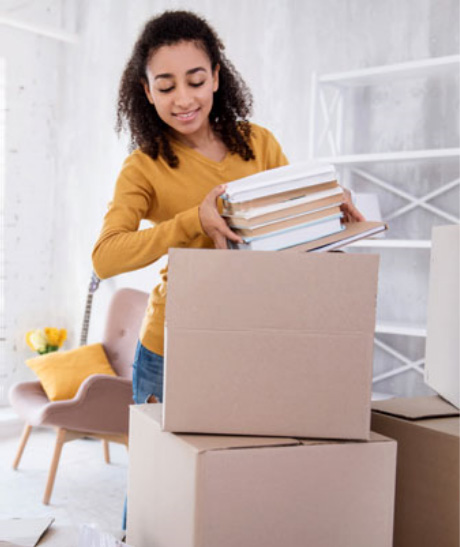 Travel Visa Information
A majority of incoming students will need 2 Vietnam E-Visas (Single-Entry 30 days) which allows any person to enter Vietnam for interning for up to 30 days. The visa application requirements and procedures are different depending on students' nationalities.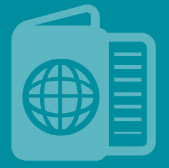 U.S. Citizens
As an American citizen, you will be asked to provide the following documents when applying for the E-visa online.
a. Original passport valid for a minimum of 6 months at the date of entry and with at least two blank pages available for the Vietnam visa
b. Scanned image of passport: Full page including photo, personal information and ICAO lines.
c. Credit card or Debit card for use to make application fee payment online
d. Vietnamese visa application form (click here for the online visa form)
e. Passport photo(s) taken within the last (1) year and 4 x 6cm in size, straight face, no hat, no dark or tinted glass. Both ears must be shown.
f. For your E-visa: no organization or company is allowed to apply on behalf of the applicant as a sponsor anymore. You must apply for the visa as an individual.
*Important Note: Students interning at NGOs in Vietnam can get a different type of visa with the support/sponsor from the NGOs.
Visas to Vietnam are usually processed from 3-7 business days. The process might be longer depending on the foreign embassies and consulates of Vietnam. It is also possible to ask for rush or emergency visa service with additional fees.


Non-U.S. Citizens
Please note that non-U.S. citizens should contact their Consulate to verify specific entry requirements. As these requirements vary based on citizenship, non-U.S. citizens may not be permitted to travel to Vietnam without a visa or outside of their visa dates. Also, visa fees for non-U.S. citizens may differ so please be sure to check specific Consulate's website for the most up to date information.

Note: Embassy and Consulate contact information is subject to change without notice. Please refer to the website of the Embassy or Consulate to verify information.
"The fact that I went to Australia for an internship has really set me apart from my peers and is always a topic of conversation when applying for jobs! The experience that I gained has taught me so much and helped prepare me for my current position!"
Shelby Light
Sydney
"As a result of this internship, I have secured a full time job back home in the states. I am sure that this international internship will potentially lead me to working in international equity."
Veronica Gibson
London
"My internship in South Korea was extremely influential in my job interviewing process, and largely because of my internship experience, I just landed a job as a Content Editor with H&R Block. This internship was incredibly valuable not just for my personal experience, but it has definitely helped me in my career goals as well."
Michaela Harding
Seoul
"Thank you so much for the help you gave both before and during my time abroad. You truly made the process less stressful and more enjoyable. You have made my study abroad experience truly wonderful!"
Parker Blair
Valencia