Chile is one of Latin America's leading countries in terms of connectivity as well as the highest ranked Latin American country in competitiveness. Combine this with a strong and rapidly growing economy and political stability, and this makes Santiago, Chile an excellent location to experience hands-on work experience in a dynamic setting. Chile's allure can be attributed to many factors, not limited to incredible topography (mountains and beaches are equally accessible), a rich literary and cultural heritage, and the most beautiful sunsets you have ever seen! Throughout the country, there are all kinds of topographical and natural treasures from the city parks in Santiago to the beaches, ski resorts, vineyards, deserts, and mountains to the stunning mountains of Patagonia. These natural wonders combined with Chile's rapidly growing and strong economy, make Chile and exciting place.
Santiago Highlights and Activities
Excursions and Cultural Activities
Your program will start with a multi-day orientation in Santiago where you will enjoy a city tour and other excursions as well as receive pertinent information about how to be most successful in your internship abroad. Throughout your program, you will have the chance to go on weekend trips, day trips, and optional trips. ISA excursions allow you to explore the timeless, quaint, and historical landscape of Chile (and potentially surrounding countries) that you may not have the chance to visit on your own. The locations below are a sample of included and optional excursions that have run in the past. Please know that these are subject to change.
San Cristobal Hill and Artisan Village
Students will soak up the massive city of Santiago with this private multi-stop driving tour that includes visits to historical sites and El Pueblito de Los Dominicos Artisan Village. In the city center, they will visit this 860-meter hill which features a zoo and wine museum at the midway point and a gondola ride to the top, where they will take in panoramic views of the urban and mountain landscape. Then they will visit the upscale neighborhood of Las Condes and stop at El Pueblito de Los Dominicos, a beautiful handicraft market in the shadow of the Andes designed to resemble a colonial village, where they will see local artisans actually working in their trade. The shops, built with clay and straw, are home to more than 180 artisans, representing the best and most complete showing of Chilean handicraft.
The Chilean Museum of Pre-Columbian Art
An art museum dedicated to the study and display of pre-Columbian artworks and artifacts from Central and South America. The museum is located in the city center of Santiago. This museum seeks to inspire and captivate the public by connecting it with the indigenous roots of Chile and all of the Americas. The more than one thousand pieces on display celebrate the richness and diversity of Chile's culture and include artistic works and other creations in textile, ceramic, metal, bone, leather, stone and other materials.
The Museum of Memory and Human Rights
Students will participate in a guided visit to this interesting a Chilean museum, dedicated to commemorate the victims of human rights violations during the regime led by Augusto Pinochet between 1973 and 1990. The Museum seeks to draw attention to human rights violations committed during the dictatorship. Its mission is to allow dignity for victims and their families, stimulate reflection and debate and to promote respect and tolerance in order that these events never happen again. Through objects, documents and archives presented in different settings and formats, as well as an innovative sight and sound presentation, students will learn about this part of Chile's history. The archives' patrimony includes oral and written testimonies, legal documents, letters, tales, literary production, press clips, visual and radio material, feature films, historical material and documentary photos. The Museum is a dynamic and interactive space that rescues Chile's recent history which grows and reflects itself in a culture of respect for the dignity of individuals.
ISA Housing provides the opportunity for interns to experience aspects of the Chilean lifestyle that are inaccessible to the average visitor. The experience of living in another culture will be both educational and rewarding so long as you stay open-minded. There are many differences in culture and lifestyle between life in Chile and the U.S. Remember: the key to a positive experience is flexibility!
Applicants who do not have an intermediate level of Spanish or higher are required to live in apartments.
Home Share
Each homestay is carefully selected by the on-site staff and provides a great avenue for practicing the language of the host country at home and becoming more immersed in the local community. Interns will have their own room and internet access varies by host family. Three meals a day are provided seven days a week. Laundry is provided once a week. Applicants who have below an intermediate level of Spanish, as assessed through their advising session with their Program Manager, are required to live in an apartment.
Apartments
All apartments are fully furnished, have a fully-equipped kitchen and are centrally located or are conveniently located near public transit routes. Typically, participants will have their own room in a two-bedroom apartment with a shared bathroom and kitchen.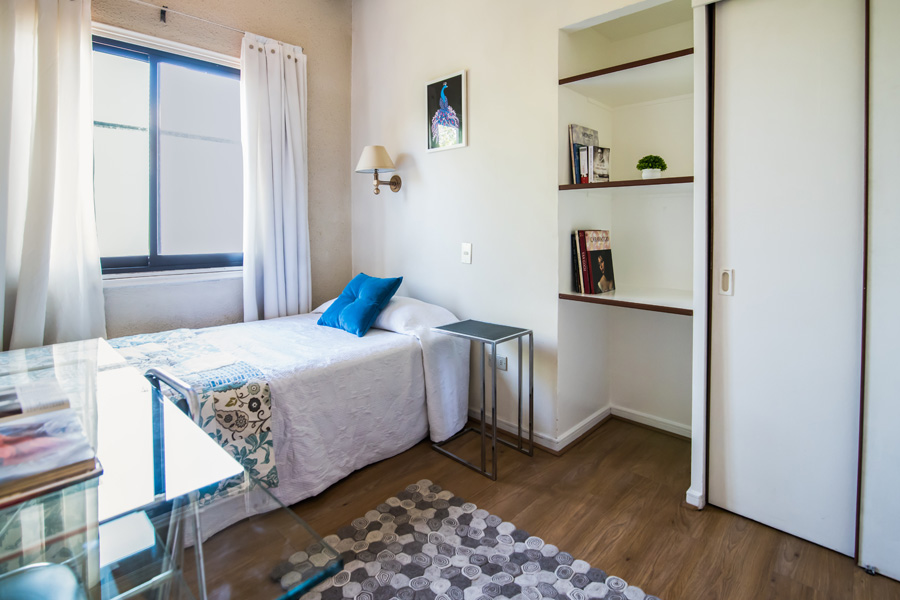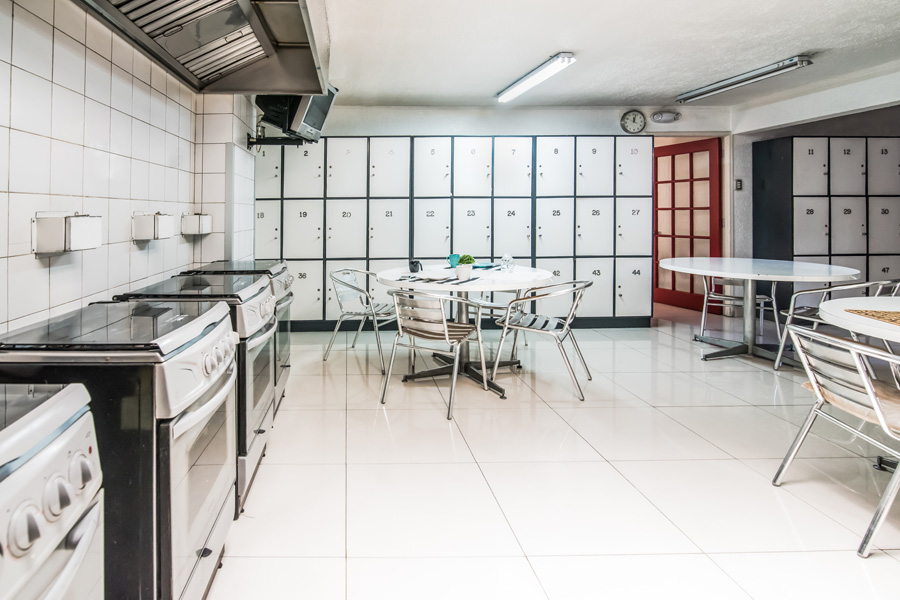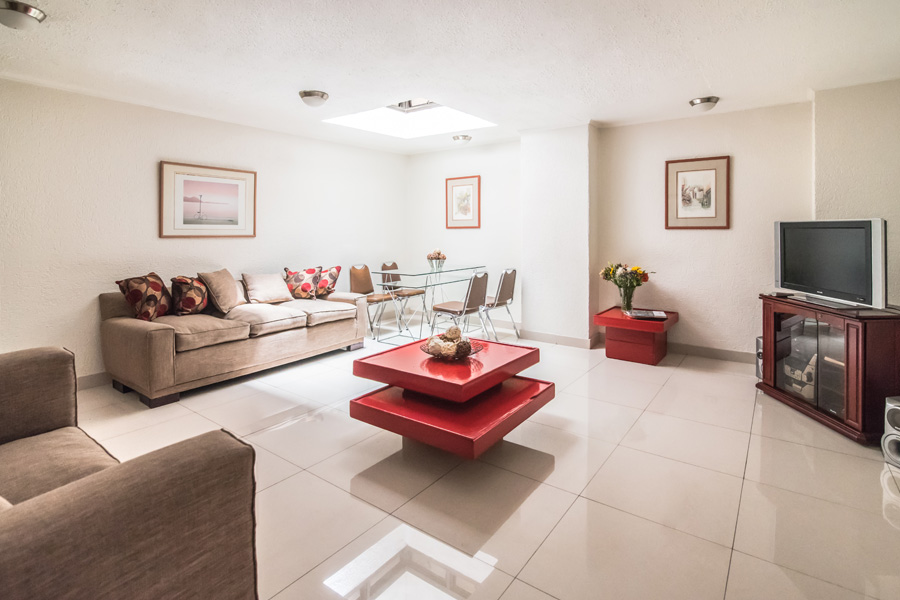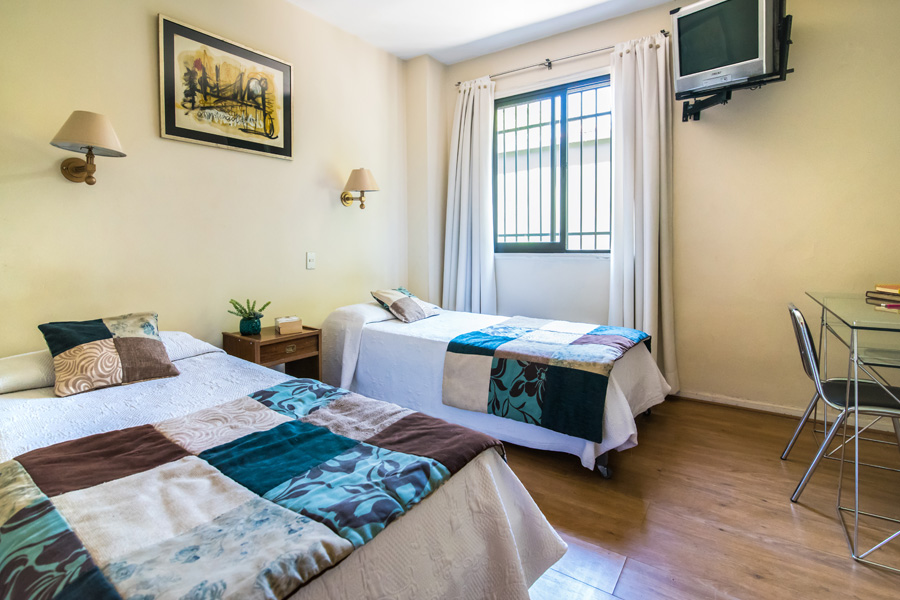 Travel Visa Information
Participants must have a passport that is valid for at least 6 months AFTER their expected departure date from Chile.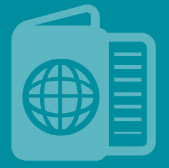 U.S. Citizens
Participants will enter the country on a tourist visa which they will obtain upon arrival to the airport in Santiago. The tourist visa is a stamp that is placed in passports by immigration which is valid for up to 90 days.

Non-U.S. Citizens
Please note that non-U.S. citizens should contact their Consulate to verify specific entry requirements. As these requirements vary based on citizenship, non-U.S. citizens may not be permitted to travel to Chile without a visa or outside of their visa dates. Also, visa fees for non-U.S. citizens may differ so please be sure to check specific Consulate's website for the most up to date information.

Note: Embassy and Consulate contact information is subject to change without notice. Please refer to the website of the Embassy or Consulate to verify information.
"The fact that I went to Australia for an internship has really set me apart from my peers and is always a topic of conversation when applying for jobs! The experience that I gained has taught me so much and helped prepare me for my current position!"
Shelby Light
Sydney
"As a result of this internship, I have secured a full time job back home in the states. I am sure that this international internship will potentially lead me to working in international equity."
Veronica Gibson
London
"My internship in South Korea was extremely influential in my job interviewing process, and largely because of my internship experience, I just landed a job as a Content Editor with H&R Block. This internship was incredibly valuable not just for my personal experience, but it has definitely helped me in my career goals as well."
Michaela Harding
Seoul
"Thank you so much for the help you gave both before and during my time abroad. You truly made the process less stressful and more enjoyable. You have made my study abroad experience truly wonderful!"
Parker Blair
Valencia